Exporting and supporting mines worldwide
Posted on 24 April 2019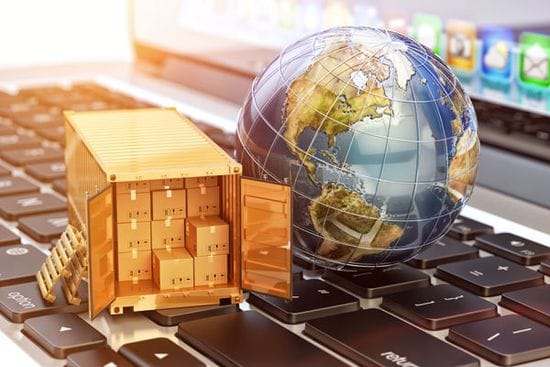 How ZEMEK is making mines more efficient in South Africa and India
ZEMEK Engineering is based in Mackay, North Queensland, but location is no barrier for our customers. Since starting out as a local business in 1975, we have been steadily growing our business globally in mining equipment and innovation. As well as working with mining companies across Australia, ZEMEK has capacity to export our mining innovations worldwide.
Our mission is to make mines more efficient and improve the lifecycle performance of mining equipment, but we're also passionate about educating companies on the latest industry developments particularly in developing countries.
Recently, our Operations Executive, Ray Kemp, travelled to South Africa and India to introduce ZEMEK's nylon door latching system to customers and maintenance crew. Here's a run-down of Ray's travels and how the system was received.
Sishen Mine South Africa
Ray visited the Sishen Mine a large iron mine located in central South Africa. Sishen has one of the largest iron ore reserves not only in South Africa, but in the world, with an estimated 2.43 billion tonnes of ore grading 58.6% iron metal.
Ray's role was to oversee the installation of ZEMEK's revolutionary latching system in two 4100 XPB electric rope shovel doors. Ray had assistance from a very qualified boilermaker, Ramsay, who practiced his trade in Johannesburg and helped Ray guide the local labourers. With Ramsay's support, Ray lead the Sishen team to successfully install three dipper doors. He then carried out comprehensive testing to confirm the doors were ready for service.
While the language barrier was tricky at times ("They didn't understand some of my Aussie slang", Ray joked), the project was a great success. The doors have continued to operate efficiently since the installation, with no issues reported.
Reliance Mine India
Next, Ray visited the Reliance Mine a renowned coal mine in India to supervise operation of the nylon latching system in three Caterpillar 7495 shovel doors.
Due to the proximity of the port, it was more economical to build the doors in Brisbane. Ray travelled to Brisbane several times during the construction process to assist with modelling, installation and inspection of the latching system. Once the doors were complete to ZEMEK's high quality standards, they were sent on to India.
In India, Ray saw the doors in service and spent valuable time with maintenance crews, explaining the workings of the latching components. Reliance Mine was impressed with the performance and durability of ZEMEKs latching system. Since Ray's visit they have ordered several more parts to fit out their remaining Caterpillar shovels.
Winning over mine crews with nylon
During his time in South Africa and India, Ray encountered some initial resistance from customers and maintenance crew. Miners have their own preferred methods and, just like in Australia, the prospect of change can be daunting.
When Ray first mentioned nylon slides and guides, most people thought of plastic, which was a deterrent to them trialling the products. However, once the crews tested ZEMEK's nylon latching system, they were sold on the benefits.
ZEMEK's latching system has been refined and improved over eight years of product development. The current iteration is the best yet, with proven ability to minimise downtime and reduce the amount of work required on maintenance days.
Latest news on the local front
The ZEMEK team has travelled far and wide recently, but we're still breaking new ground closer to home. We are currently outfitting a P&H 2800XPB dipper door in Western Australia with ZEMEK's revolutionary polymer latching system. While this is the only operating P&H 2800 rope shovel in Australia, there are many hundreds of these machines operating in pits in South America, Canada, USA and other countries.
Everyone at ZEMEK is very excited about the opportunities that exist worldwide with the P&H 2800 electric rope shovels. Improving productivity gains with our superior tripping and polymer system is something we're incredibly proud of. The more machines we can improve, the happier we are.
More information
Regardless of where you're located, ZEMEK can provide products and support to make your mine more efficient. To find out more about ZEMEK's unique door latching system, or to enquire about our exporting services, get in touch today.