Case Study: Wearite Greaseless Excavator Bushes
Posted on 31 August 2020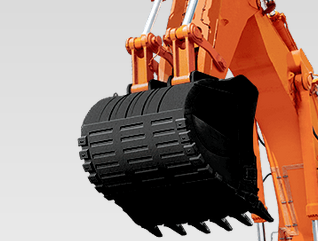 A NSW Coal Mine operating heavy excavators was suffering down-time due to failure of lubrication lines. Wearite bushes were fitted to these machines, achieving 10,000hr life and reducing machine down-time.
Industry: Coal Mining Product: Wearite Blue Excavator Bushes
Challenge
A NSW Coal mine operated Hitachi EX3600 and EX5600 excavators as their principal digging equipment. These machines had for years suffered down-time when lubrication lines on the stick and bucket mechanism failed due to ground contact. In these events, the machines had to be stopped and lines repaired to prevent serious damage to the machine. These incidents are amongst the most frequent causes of lost time for excavators in the mining industry. The solve this, the site was looking for a bush that did not require lubrication, thus eliminating the issues with lubrication lines.
Solution
Wearite, a high-performance polymer was proposed as a suitable material by Zemek engineers. The material had the combination of high load capacity, impact resistance and low friction required to handle this duty. Zemek had used Wearite previously in bush applications in mining rope shovels and felt the experience gained from these applications indicated a likelihood of success with excavators. Beyond the change to Wearite bushes, the only change to the OEM excavator system was to disconnect the lubrication lines to the areas where the bushes had been fitted.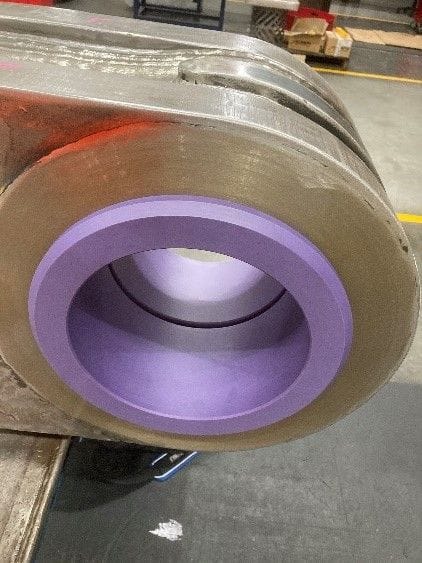 Results
The Wearite bushes proved suitable for the application and operated without lubrication for a period of 10,000 hours, which was the existing replacement interval on the OEM hardened steel bushes. In this period, the operator experienced no down-time due to lube failure since fitting Wearite bushes. Other benefits of the system include-
Improved manual handling safety as the parts weigh less than 2kg vs 20+kg for steel bushes.
Reduced use of grease and reduced incidence of spills.
Since the initial trial in 2017, this site has fitted their entire Hitachi fleet with Wearite bushes.
Customer Feedback
"The bushes have lasted two years, which is the service interval of the linkages. In that time, we have not used grease in these areas and had no maintenance issues. The bushes cost no extra, save down-time and grease, with no other changes it's a no-brainer!"