Mag-Shield filters for mining equipment
Posted on 15 May 2019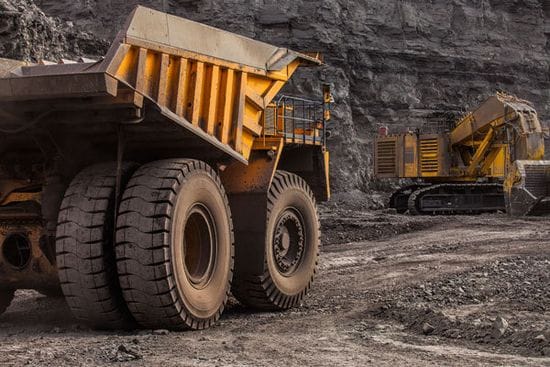 Combat iron contamination and minimise hydraulic failure
Our mission at ZEMEK Engineering is to improve the lifecycle performance of mining equipment. We're always on the lookout for new products that increase reliability and protect against failure. Mag-Shield filters meet those needs and deliver a multitude of benefits.
Manufactured by BAY6 Solutions, Mag-Shield filters use rare and advanced earth temperature resistant magnetic technology to direct the oil flow in your mining equipment through a magnetic field. This removes iron filings before failure or damage occurs.
In 2018, Chris Padman, ZEMEK's Sales Manager, had the pleasure of escorting BAY6 Solutions executives around mines in the Hunter Valley, Newcastle, Brisbane and Bowen Basin. Together, Chris and the BAY6 Solutions team explained the benefits of installing Mag-Shields in excavators, loaders, dozers and trucks to mining executives and personnel. Here's a snapshot of what they discussed and why Mag-Shields are an essential investment for any mining business.
A simple solution to iron contamination
Iron contamination is a problem that mines rarely see coming. Around 85% of contaminations go undetected until it's too late. When contamination does occur, it can spread quickly and last in machines for extended periods. The consequences include extensive damage to equipment, costly down-time, and exorbitant expenses to get machines back up and running.
Mag-Shield filters provide a solution by capturing and retaining 95% of iron contamination. They are safe and easy to install, require no monitoring or maintenance, and last for more than 10 years. Most of all, Mag-Shield filters are 100% reliable with zero failures reported in more than 700 installations.
In the event a failure does occur, Mag-Shield filters dramatically reduce the scope, as well as the time and costs associated with a clean-up. These benefits combined lead to significant savings in the long-term and they're backed by a comprehensive study by BAY6 solutions.
Proven results, long term protection
A case study on a major oil sands operator in the USA tracked the performance of hydraulic equipment for 10 years in total five years before installing Mag-Shield filters and five years after installation. The study focused on a fleet of 74 CAT 797s (A and B) with a history of hoist pump failures. Here are some of the key findings, which speak for themselves:
12% increase in component life with Mag-Shield
57% decrease in repair costs with Mag-Shield (ROI in less than one year)
66% decrease in serious failures with Mag-Shield
100% elimination of comeback failures with Mag-Shield
80% decrease in total downtime with Mag-Shield
As well as effectively filtering oil and extending its operating life, Mag-Shield filters can restore performance after a catastrophic failure. With return on investment expected in less than one year, Mag-Shield offers outstanding value, protection and peace of mind.
More information
ZEMEK is a proud supplier of Mag-Shield filters. Contact us for more information and get more mileage from your mining equipment.