Canadian - Australian Collaboration Bears Fruit
Posted by Paul Hockings on 1 December 2020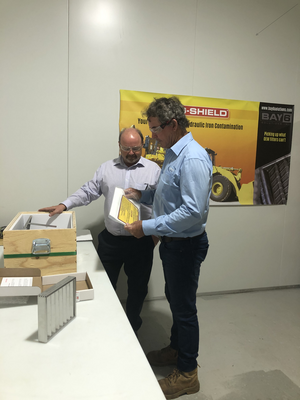 Canadian Trade Commissioner, John Williams met with Zemek management and staff during his recent visit to the company's offices in Mackay. John has a keen interest in business collaboration between Canada and Australia and the mining industry is a key sector.
Bay 6 Solutions of Edmonton in Canada have developed a revolutionary rare earth magnetic filtration technology for heavy mining equipment known as Mag-Shield. Mag-Shields have been shown to significantly improve the reliability of large hydraulic systems such as those on haul trucks, excavators and other mining equipment.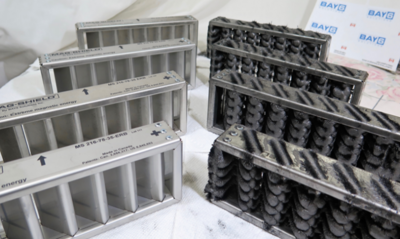 When Bay 6 looked for a partner with a good reputation in Australia, they chose Zemek on the suggestion of some local mining businesses. Together Zemek and Bay 6 have successfully introduced Mag-Shield to the Australian mining industry and the product has won acceptance amongst the biggest players in the country. This success has been achieved on the back of Bay 6's technical know-how together with Zemek's reputation among operators of heavy mining equipment. As John Williams said, "It's great to see two relatively small businesses from Canada & Australia collaborating so closely for their mutual benefit".